Black Friday 2021: The Psychology Behind the Shopping Day
Black Friday, is entirely devoted to shopping and scoring cheap deals and with Christmas, right around the corner people are making billions of purchases around the globe. When those magic red sale signs lure you into a store, your brain forgets everything else. Need it? Not really. Want it? Yes. Shopping can be like a drug.
When is Black Friday 2021?
You may be wondering when Black Friday 2021 occurs. Black Friday is always the day after Thanksgiving, so this year 2021 it happens on Friday, on November 26. This means you have a couple of weeks to scope out what your house may need or what people on your nice list want under their tree this year. Keep in mind, just because Black Friday is technically on November 26, there is a chance you can get in on some deals earlier than that, which leads us to our next question!
Some stores have already announced that they're closing up shop for Thanksgiving Day to allow employees to spend the holidays with their families. Walmart and Target are among that list, so don't bank on being able to do any shopping after your pumpkin pie. Although last year, Walmart opened up at 5 a.m. on Black Friday to allow shoppers to come in, so it's likely this year they'll open up again early in the day to accommodate those in the market for these savings. The retailer has also announced they're hosting three different shopping events throughout the month, so mark those on your calendar too. Of course, it's always safe to check in on your local stores or to see if any deals start rolling out early on in the week online.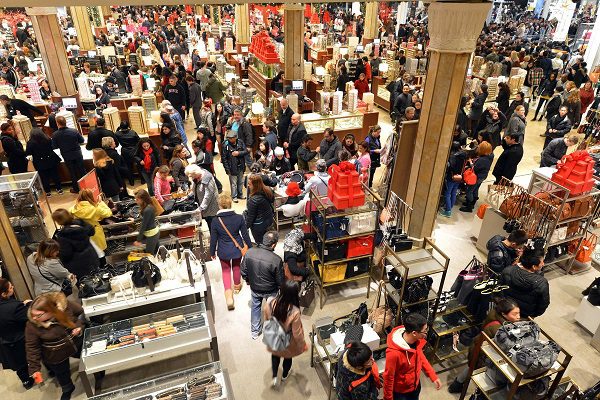 Why is it called Black Friday?
Let's look back at how Black Friday began, how it's become so popular. As it turns out, the use of the "Black Friday" phrase came about somewhat outside of holiday shopping. It was first used by the police in Philadelphia during the 1950s. During that period, the annual Army-Navy football game would be held in that city on the Saturday after Thanksgiving. That's because Philadelphia was between where the Army and Navy academies were located. However, on the Friday before the big Army-Navy game, Philadelphia police had to deal with tons of tourists who came to the city to see the game the next day. The police started calling that annual crush of people and thieves "Black Friday."
The term "Black Friday" was mostly used in Philadelphia until sometime in the 1980s. Around that time, retailers in other parts of the US slowly started using the myth of their businesses going into a profit for the year on that shopping date. From then on, "Black Friday" was used not in a negative way. Instead, it was used as a time for both retailers and shoppers to celebrate the unofficial start of the holiday buying season.
Black Friday 2021: The Psychology Behind the Shopping Day
The average Black Friday shopper spends $400 on sale items. In 2020, Thanksgiving weekend (Turkey Day through Cyber Monday) drew 186.4 million U.S. shoppers. More than half of Black Friday shoppers will buy things online and in brick-and-mortar stores.
Beyond the holiday giving spirit, there are a few deeper psychological reasons why Black Friday is a perfect storm for spending. All that media attention in the lead-up to Black Friday affects your brain – and makes you want to go shopping, even if you don't have any particular purchase in mind. That's because it seems like everyone is outscoring a great deal, which can trigger FOMO or in other words, the fear of missing out. FOMO can capture your brain's attention and make it hard to think about anything else. So you'll naturally become more preoccupied with shopping. Research also shows that social media use can increase FOMO – so seeing your friends' new purchases on Instagram can make you more likely to shop.
In other words, your brain starts telling you to spend, spend, spend. Black Friday also spurs on more spending through scarcity. Black Friday deals typically only last several days, so you can feel like you need to buy everything right now. And since most retailers intentionally limit their stock during Black Friday, shopping can feel especially urgent.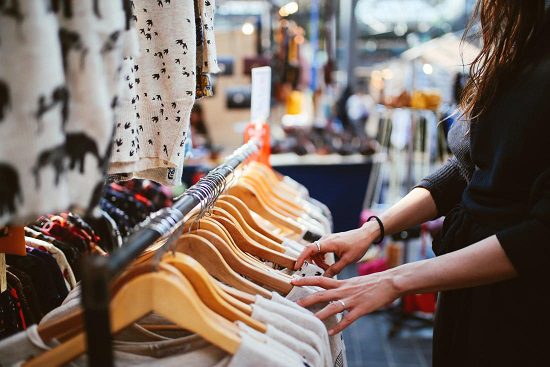 Retail Therapy Can Turn Dangerous
So why does Black Friday turn everyday shoppers into angry mobs? Well, those same parts of your brain that would limit spending – you know, the ones that become less active when you see a sale? They're also responsible for reigning in other aspects of your behavior. Overall, you may feel less inhibited, and more likely to get aggressive when you feel like you have to compete with other customers over limited stock. Super-early Black Friday sales also contribute to customers' bad behavior. Sleep deprivation can make shoppers more aggressive. Plus, large crowds can naturally make you more anxious and aggressive, so the uber-packed stores you'll see on Black Friday could tempt you to misbehave.
5 Ways to Shop Smarter This Black Friday
It will be lots of tips for getting the best deals on Black Friday. This is a different kind of list – the tricks to watch out for. Retailers have lots of evidence-based strategies for making sure you walk out of their stores with far more than you intended to buy. It's up to you whether you want to fall for them!
Make a list: Many times we go to the store without knowing what we want to buy, which makes it hard to shop. Write down the names of people that you are getting gifts for and possible gift ideas. Feel free to ask them what they want, or ask them about what they think about this particular gift, that way you'll have an idea about what they like.
Have a budget: Often we go to the mall without a budget and this can cause you to overspend. Make a mental note or use your smartphone to keep track of your expenses. Or better yet, pay with cash, that way you can stick to your budget and not worry about the anxiety that comes with overspending, later.
Think about your needs: Do you really need that $200 purse? Yes, it's on sale, but will it put your budget over the top. Many items that are listed on sale at high-end stores with savings of up to 50% or more can be found at stores like Marshalls or TJMaxx for an even better price. It's all a mental game to make you think you're getting a great deal.
Crowds: If large crowds of people give you anxiety, then maybe shopping at the mall is not for you. Take advantage of Cyber Monday and online deals at the comfort of your own home. It can get crazy at the mall towards the end of December, so make sure you don't shop for gifts last minute. Buy everything you need online at least a week before Christmas that way they won't get delayed in the mail (you can also save on shipping by shipping it to the store). Shop at the mall during the day on weekdays or late at night when there are not as many people shopping.
Breathe: Anxiety attacks can happen anywhere, you can feel dizzy, sweaty, scared, and have trouble breathing. If any of these symptoms happen while you're shopping, take some time and find a place that is quiet. It can be the bathroom, your car, or sitting on a bench somewhere quiet and away from people. Take some deep breaths and breathe in and out. You can also listen to music that can help you relax. Exercising and getting enough sleep can also help you cope better with anxiety.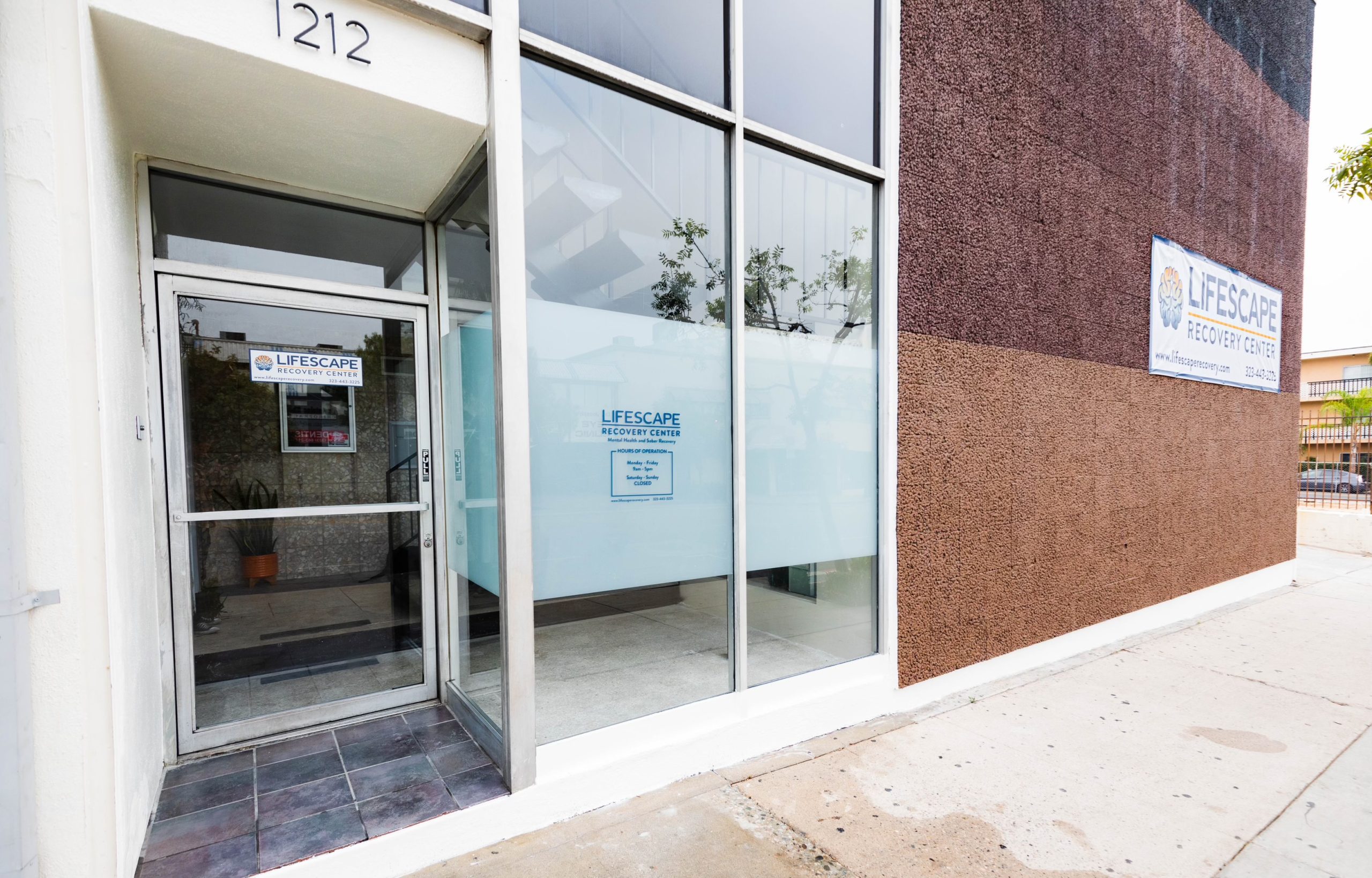 Lifescape Recovery is a top-rated mental health and addiction treatment facility in Los Angeles, California. We create a safe space for patients to explore their mental health goals and needs. We offer a free, confidential consultation to any new clients and provide a number of different therapies to treat a wide spectrum of mental health struggles such as depression, anxiety, eating disorders, and substance use disorders. Our IOP and PHP  facility is fully accredited.  We are one of the highest-rated centers for mental health treatment in Los Angeles, California, which provides both in-person and online therapy. Our patients express endless gratitude and appreciation for the staff and the services and recommend Lifescape Recovery for their friends, colleagues, and community. There has never been a more important time to address mental health needs!  Contact us today!
Published: November 03, 2021
Last Updated: November 03, 2021